Love To See Your Cat Snuggle?
Keep your cat entertained for hours with our Floppy Fish Cat Toy. Touch-motion sensors activate the toy to simulate a fish wiggling and flopping - and automatically stops when left untouched. Great for when you leave your kitty home alone or even when he/she is bored.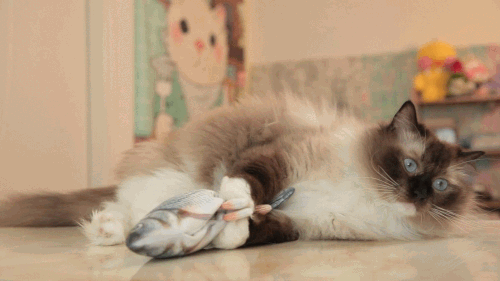 Cats Absolutely LOVE To: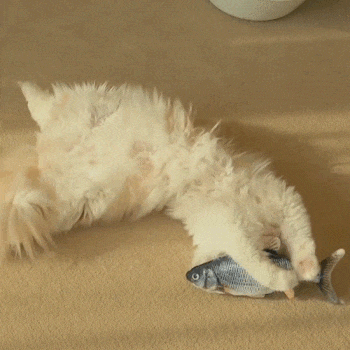 Kick it with hind legs
Lick it
Roll on it
Play with its tail
Snuggle & curl up around..
HUGE, 1 Foot Long Kicker!
Irresistible Crinkle Sounds for Cats!
This Well Over Foot Long Kicker Toy!
Here is why cat owners love it!
100% automatic. Touch-motion sensors are used to activate and deactivate fish movement on its own without your assistance.
Keeps your cat active and healthy.
Catnip can be placed in the toy for added motivation.
Built to last! Made of durable, high quality materials - avoids those snags and tears. Non-toxic and safe for your pet.
Realistic movements and look will seduce even the laziest of cats.
Rechargeable lithium ion battery can be removed for easy cleaning of the toy.
Approximately 11 inches in length.